The 4 Things Online Trainers Hate About Creating Content (and what to do instead)
Updated: Feb 7
Being a personal trainer and trying to make it online is f'n hard.
It's like you've suddenly gone from only worrying about programming workouts and meals to having to be an expert at online marketing, content creation, and sales—all while keeping up appearances on social media.
It feels like you've been forced to change careers and it makes you question if you've made the right choice.
So many trainers go from being confident about delivering results in the physical world, to doubting themselves and worrying about what everyone will think about them in the online world.
In his book Atomic Habits, James Clear says "What is immediately rewarded is repeated and what is immediately punished is avoided." And for a lot of trainers, sitting down to think about making content feels like punishment.
The more content creation makes you feel like shit, the less likely you'll be to actually create it. And in the online world, content is currency.
The good news is there are ways to shift your mindset and break the cycle.
Reclaim your time, sanity, and confidence with just $10 and some FB/IG ads.
Let's run through each step of the cycle and how we're going to fix it…
Cycle Step #1:
Stare blankly at a screen and try to think of what to say
​
I can't help you here because everyone has their own specialty and niche. You should know at least a few things that would make sense for the people you're trying to help.
How to fix it:
Instead of worrying about picking the perfect angle or topic, spend 3 minutes creating a list of as many imperfect headlines as you can.
Don't worry, no one is going to see these. It's for your eyes only.
If you need help, think of a topic then apply as many of the headlines below to it:
How to (topic) the right way

The benefits of (topic)

The downsides of (topic)

How to (topic) in less time

How to spend less money on (topic)

How to make (topic) work for you

Understanding the science behind (topic)

Common misconceptions about (topic)

The top 5 questions I get about (topic)

What to eat before/during/after (topic)

How getting clear on (topic) can help with your personal relationships
Also, keep a running note on your phone that you'll update with questions you get from your existing clients and prospects. These questions will feed your future content ideas the next time you need to come up with headlines.
And to help you get in the habit of doing this, I recommend doing something James Clear calls "Habit Stacking + Temptation Bundling."
The formula is:
1. After [Current Habit], I will [Spend 3 minutes writing a list of headlines]
2. After [I write 3 minutes of headlines], I will [Habit I want]
Assuming you genuinely enjoy your workouts, it could look something like:
1. After I put on my workout clothes, I will spend 3 minutes writing a list of headlines.
2. After I write 3 minutes of headlines, I will go to the gym.
Remember, what is immediately rewarded is repeated.
Cycle Step #2:
Obsess over what image or video to use
​
Does the picture or video matter? Yes. Should you obsess over whether it should be an infographic (because everyone's doing it!), blog post, video, or thirst-trap photo? No. Well, at least not at this stage.
How to fix it:
I want you to pick just 4 photos you're going to use over and over again. From now on, you don't spend any more time stressing about this stuff in the idea creation stage. You'll have 4 options and 4 options alone. They will fall into these buckets:
"WTF?":
It should literally make people say "wtf?" when they see it. It doesn't have to make sense with your content (within reason) but it should be eye-catching and abstract.
​​
Topic Aligned:
A photo (not of you) that will generally make sense with any fitness related content you produce.
​
​
​
Organic:
Just you being normal. Selfies, vacation pics, and just about anything else that makes potential clients think "they're just like me."
​
​
Professional:
A professional headshot or body shot of you. Extra points if you can find a way to make it more eye-catching.
​


Cycle Step #3:
Spend too much time making it "perfect"
Quality is more important than quantity they say. Yeah, we get it. But now you're going to stress out about making it perfect so everyone thinks you're super smart and have your shit together.
Trying to make it perfect is when it becomes a time suck. I'm a Virgo. Trust me, I know a lot about wanting everything to be perfect.
How to fix it:
Remember when I told you those imperfect headlines I wanted you to write would be for your eyes only? I lied. But you have to pretend like they are so you get out of your own way.
Here's the most important part of this entire exercise:
DON'T actually create the content!
Instead, go through your list of headlines and pick two that suck the least.
You're going to pair two images (from your list of four) for each headline then move on to #4.
​
​
​Cycle Step #4:
Feel like crap when hardly anyone sees or engages with it
​
This step is a real ego-killer. And repeating something that hurts your ego or chips away at your identity is often the first thing we tend to avoid doing again.
After all of that work you put into posting quality content, having no one engage with it makes you feel like you've wasted your time.
It's just not sustainable. You'll either spend way more time than you'd like creating content until you're good at it in couple of years or you'll stop trying all together.
It's like running on a treadmill for an hour versus doing a killer 15-minute HIIT session. Sure running for an hour isn't bad for you, but why not feel good about getting a better workout in less time if you can?
How to fix it:
Here's where your $10 comes in. Instead of posting the headline/image combos on your own social media pages, you're going to make a paid ad.
Teaching you all of the details on how to make an ad is beyond the scope of this article. But I do 1-on-1 virtual coaching with PTs showing them the basics of how to implement all of this stuff in just 1 hour. If you're interested in learning more about that, you can

reach out to me here

.
Log into FB's ads creation platform called Ads Manager.
From the main screen, hit the green "Create" button the top left of your screen.
You're going to select a "traffic" campaign and on the following page, target an audience that makes sense for your niche.
Aim for an audience size that's between 800K-2M
Edit placements to be only FB feed and IG feed
​
Set the budget to $5 a day
Only fill out the "headline" section with the headlines you selected. Click "+ Add Another Option" to fill in the second one.

Hit the "Add Media" button and upload the images you're pairing with the headline and select them both

Fill in any URL from your site under "Website URL"

Under "Call to Action" select 'No Button'
​
​Hit the green "Confirm" button at the bottom of the page publish your ad and let it run for 2 days

Repeat process for the second headline
Set up your reporting columns in Ads Manager to focus on "CTR (Link Click-Through Rate)" and "CPC (Cost-per Link Click). Basically, this translates to the total number of people who saw your ad, and the percent of people who actually clicked on it.
To do this, from the main dashboard you'll see the "Columns" button on the right side of the page. Click the drop-down and select "Customize Columns."
Search and select "CTR (Link Click-through rate)" and "CPC (Cost-per link click)
You'll be aiming for a CTR over 1% and a CPC under $1. If that checks out, compare the results of the different image/headline combos to see which ones beat out the rest.
There will be a little collateral damage here since your headline isn't actually driving to real content. But in the grand scheme of things, it's not affecting that many people.
Feel free to let it run longer and spend a little more if you think you need more data and have the budget.
By doing this, you KNOW what people want to read and you have real numbers to prove it.
So instead of spending hours making new content that won't move the needle in your business, you can make fewer pieces that actually hit the mark.
Go ahead and spend the time actually making the content for the winning ad. Be sure to think about giving your own unique POV on the topic.
It's the only way to make things that have already been said before unique to your personal brand.
When it's done and published, head back to Ads Manager and swap out the website URL in your winning ad with the real one. You can also spend more time picking out a more appropriate image or video if you'd like.
Keep spending $5 a day to get it in front of your audience. The beauty of paying for exposure is that your content won't become old news after a couple of days of posting it.
You'll keep showing up for the first time in the feeds of the people who need to see it and you'll get so much more mileage out of it.
Yes, it costs money. But, spending hours of your time creating things no one ever sees will cost you a lot more.
More mileage means you won't have to constantly keep making new stuff.
And since it's getting exposure for a longer amount of time, you can be sure it will get the clicks and engagement your ego was hoping for.
Help more of the right people and start making connections with potential future clients.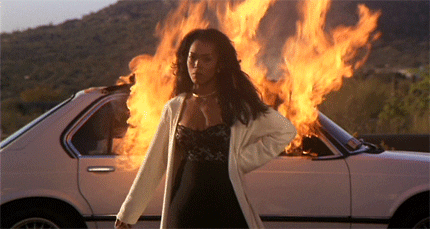 Throw the Content Cycle of Stress into your cheating spouse's car and light it on fire, cause baby, you👏 are 👏 FREE👏.
​​
​I hope this was helpful. If you want to put this into action and think you might need 1-on-1 virtual help to walk you through any of it, learn more about my private virtual training here.
Best of luck!
Rafael,
The Social Ad Trainer
✌️